Shoe Love: Matt Bernson's Jameson Bootie in Nero/Moss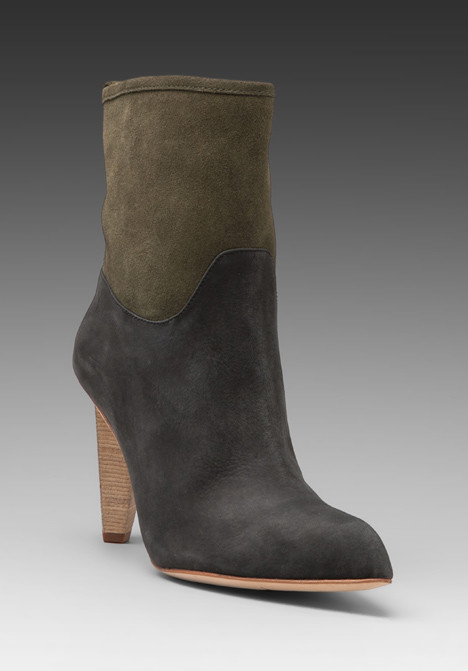 Shoes by Matt Bernson will change your life. Seriously. His shoes are known (among many things) for their style and comfort. I know what you're thinking: Yeah right. Truthfully, I had the same reaction when a fashion blogger raged about his shoes. As luck would have it, I was then invited to his showroom where I picked up a pair for myself. And, you guys I am never going to be the same person ever again. I don't have to bring a separate pair of flats to pave the streets.
My booties are really comfortable. I routinely walk 10,000 steps a day in CITY STREETS with my Matts. At night I feel fine. Sure I have some discomfort but that would happen even I was wearing sneakers which for the record hasn't happen in like years.
I like that if I choose to wear jeans I can wear them with these shoes but mostly I wear skirts and it looks equally as fashionable.
I am currently obsessed with the Jameson Bootie. It has two textures a big trend for fall.