Verizon Driod Launch Party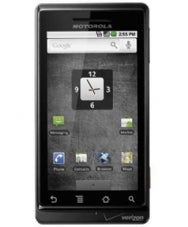 By now, I am sure you've heard that there's a new phone in market and its causing a big commutation among cell phone enthusiasts.  So, it I am sure it will come as no surprise to you that there was a party to mark this new exciting phone.  The people from Verizon had a party at the Angel Orensanz to mark the official launch of the Droid phone in the USA.  The phone which is currently available on the Verizon wireless networks and according to Mark Milian of Los Angeles Times the  "Motorola's Droid is the best Google phone on the market."  So, the buzz is huge. Perhaps, that explains why I received what seemed like a million requests from friends asking me whether I was on the list for the party. Or, perhaps  their interest was in the impressive guest list and band scheduled to attend. Whatever the reason, everyone it seemed wanted to attend. I think some were secretly hoping they could score a free phone. No such luck but I did have the chance to test the phone for myself and I can understand the buzz. The phone is sweet.
I made my way to the party which surprisingly was a smooth sailing, I expected a huge chaos and fighting my way to the entrance but I got there, got my Media badge walked into the middle of a performance of the Yeah, Yeah, Yeahs.  Interestingly, Id's were checked and guests were giving A DRINK ticket. The horror.
In addition the performances by the Yeah, Yeah, Yeahs there were appearance by Adrian Grenier who I am sure was looking into getting his hand of that sweet phone, Dana Delaney, Ian Somerhalder, Katrina Bowden and Christian Siriano.
Now, excuse me, while I sulked for not having that phone. 🙁
Party image thanks for Theinsider.com